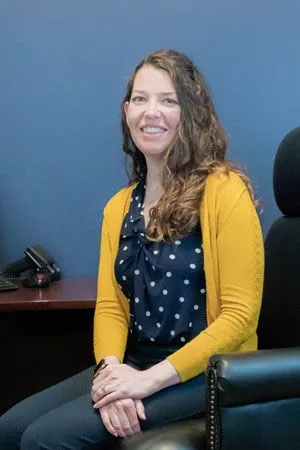 Dr. Vanessa Wise was introduced to chiropractic due to a motor vehicle collision where she was rear ended at 70 mph. She hit her head on the steering wheel suffering a severe concussion. After a visit to the ER she was told to rest and take some muscle relaxers and pain medications. Suffering with constant nausea and vertigo she read the label on the pills which showed side effects of nausea and dizziness. As she was already suffering from those she knew she wasn't going to take something that could worsen her symptoms. Unable to work due to the debilitating post concussion symptoms a surgeon she worked with at her job told her to go see a chiropractor.
As she had experienced first hand the alternative option of medicine and knew that it was NOT solving the problem she sought out a chiropractor. She started care and began noticing after each adjustment that she felt better, not all the symptoms were resolved, but there was improvement and hope that she could live a normal life again. After six weeks of care she woke up feeling normal with no dizziness, nausea or vertigo. She was able to drive herself to work again instead of relying on others. Dr. Wise returned to her job as a health educator but knew that although she loved it this wasn't what she wanted in life it wasn't a fulfilling enough career. Instead she wanted to become a chiropractor in order to help give hope to others who may be suffering just as she had.
Dr. Wise entered school that following quarter and became fascinated with the philosophy of chiropractic. During her clinical time at Life Chiropractic College West she was selected to go to El Salvador on a one week mission trip where she volunteered her time to adjust the citizens of San Salvador. Dr. Wise continues learning and completed a CDC ACSM CEC Certification on Concussions. Dr. Wise also has Advanced Certification In Whiplash And Traumatology. She also became Certified in Myovision DynaROM. In her spare time Dr. Wise enjoys writing, spending time with her cats and traveling. As exercise is one of the best things to help improve brain body connections including posture and balance she makes sure to do a variety of exercises daily including weight lifting, yoga, and cardio.